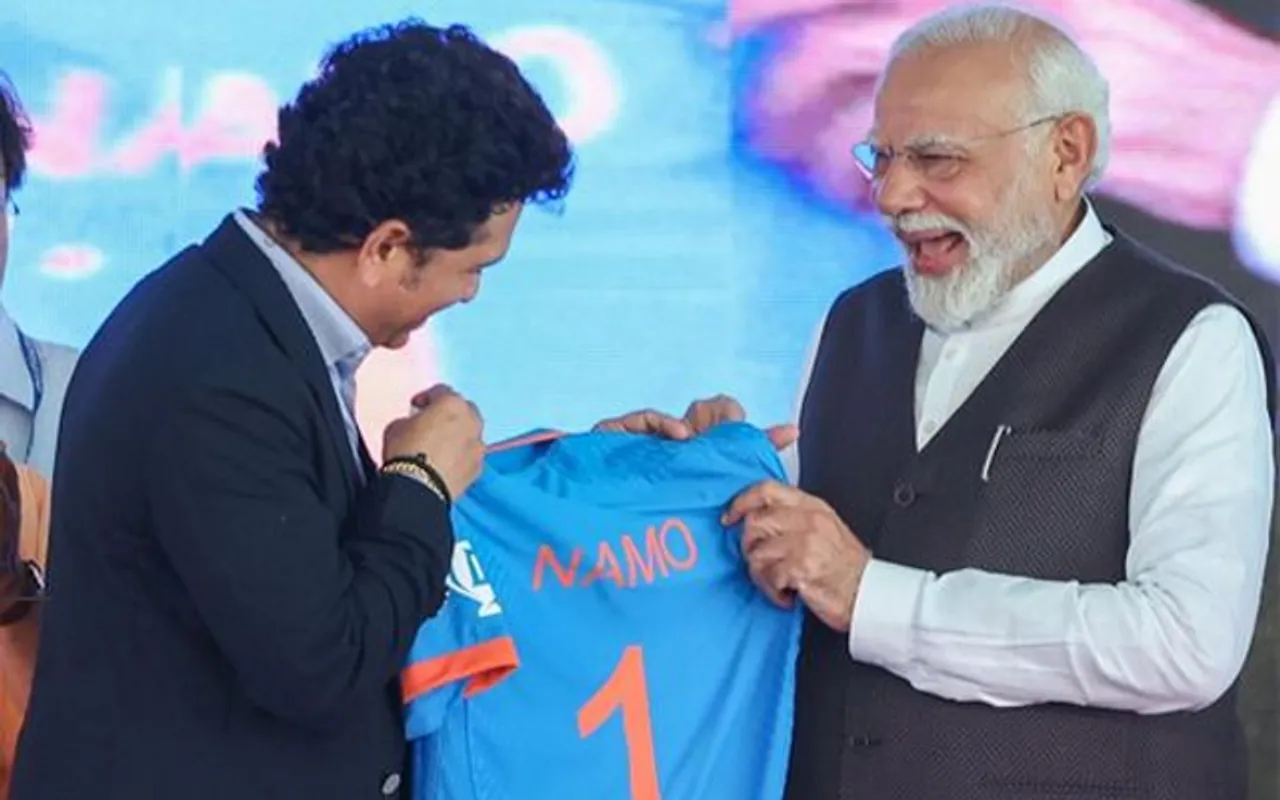 India's honorable Prime Minister Shri Narendra Modi laid down the foundation stone for a new architectural masterpiece on Saturday.  This was for the latest cricket stadium in India which is going to be built in Varanasi. The Indian Prime Minister was flanked by the biggest names in cricket. There was none bigger than the great Sachin Tendulkar.
Varanasi has been historically known as the holy city of India or the temple town. Uttar Pradesh already has two international cricket stadiums. Thousands of fans thronged to hear the Indian Prime Minister and the Chief Minister Shri Yogi Adityanath.  
The latest stadium in Varanasi is going to be an architectural delight. The planned design of the stadium has left everyone impressed. Here are the details of the proposed new stadium in Varanasi.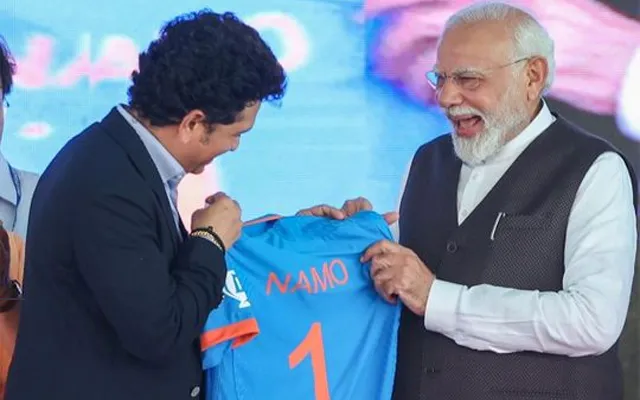 Narendra Modi and Sachin Tendulkar (source-Twitter)
A modern delight mixed with Indian heritage – Varanasi's new Cricket stadium –
On Saturday, thousands of fans thronged to see Shri Narendra Modi lay the foundation stone for the latest stadium. As per reports, the Indian Cricket Board is going to invest upwards of INR 300 Crores. The Uttar Pradesh Government will also contribute upwards of INR 100 Crores.
The stadium will be built on 30 acres of land in an area called Ganjari in Varanasi. As per reports, the entire stadium will house a maximum capacity of close to 30,000 fans. The Stadium is supposed to be built by December 2025.
What makes the shape of the stadium special is that it will mix modern infrastructure with historic depictions. The Stadium's design is based on the Hindu God, Shiva. Right from the floodlights to the seating arrangements will be some depictions of Lord Shiva.
Lucknow already has the Atal Bihari Vajpayee Stadium otherwise known as the Ekana. The stadium is the home of Lucknow Super Giants in the IPL. India will play their World Cup game on 29th October at the Ekana Stadium.
The oldest cricket ground in Uttar Pradesh is based out of Kanpur. Green Park Stadium has hosted some of the most famous India's games.
Sachin Tendulkar scored one of his famous centuries at Green Park Stadium against Australia in 1998. The newest Stadium is surely going to be the latest achievement as far as the Indian Cricket Board is concerned.