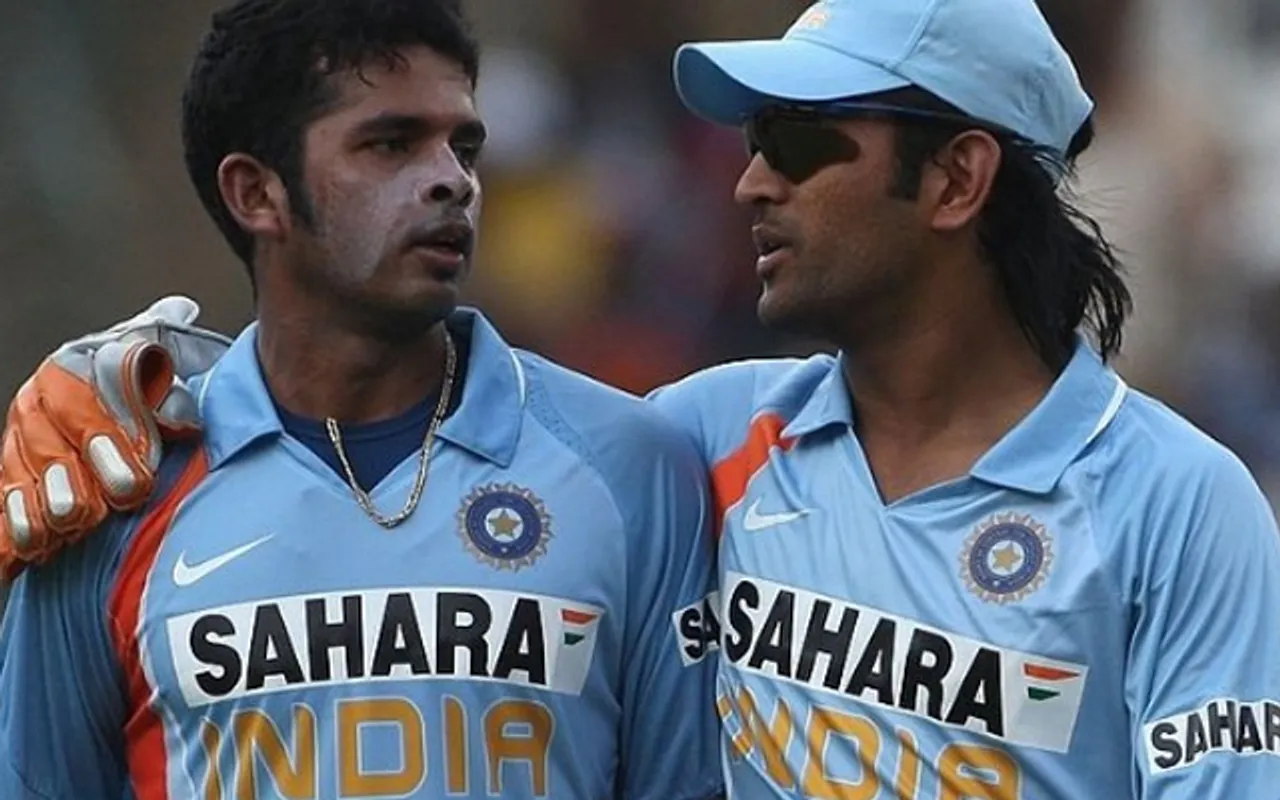 The Indian Cricket Team is currently in its final league of preparations for the ODI World Cup. With the biggest event in ODI Cricket around the corner, Rohit Sharma is under pressure. The 36-year-old is tasked with winning the title just like MS Dhoni did back in 2011 to end a long wait.
Gautam Gambhir and Sreesanth were part of the 2011 team under MS Dhoni which won the title. The maverick former fast bowler recently came out and responded to Gautam Gambhir. The former India opener has often come across as being critical of MS Dhoni with his comments.
Sreesanth retired from the game and was recently in conversation with Sportskeeda. The 40-year-old gave his views on Gambhir's rare praises levied on their former India skipper Dhoni.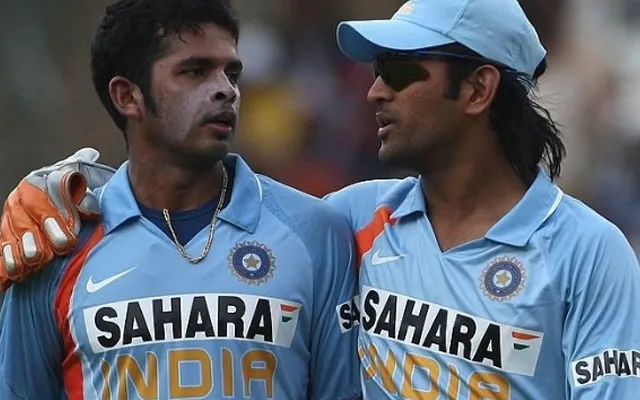 Sreesanth and MSD (source-Twitter)
Sreesanth responds to Gautam Gambhir
Speaking to SPORTSKEEDA, Sreesanth said "Gautam Bhai said recently that Dhoni would have scored more runs had he batted at No.3. But for Dhoni, it was always about more victories than more runs. He always had the ability to finish games when the team needed him and he won two World Cups as well"
Gautam Gambhir was recently seen on Star Sports during the Asia Cup. The fans saw the former Indian star praise the contributions of MS Dhoni with the bat. Gambhir also praised the selfless attitude of the former Indian skipper for his team.
The former India opener had said "If MS would have batted at No 3, I am sure he could have broken several ODI records. People always talk about MS Dhoni and his achievements as a captain, which is absolutely true. But I feel due to captaincy, he sacrificed the batter in him, and he could have achieved much more with his bat which he did not. And this happens when you are a captain because then you put the team ahead, and you forget about yourself."
Sreesanth ended his chat with SPORTSKEEDA when he said "Credit should go to Dhoni, but he didn't sacrifice his batting position. He worked a way to find out which players would do well for the team in which position and then slot them in those positions accordingly. His captaincy had the ability to bring the best out of his players. He has always thought about the team first,"