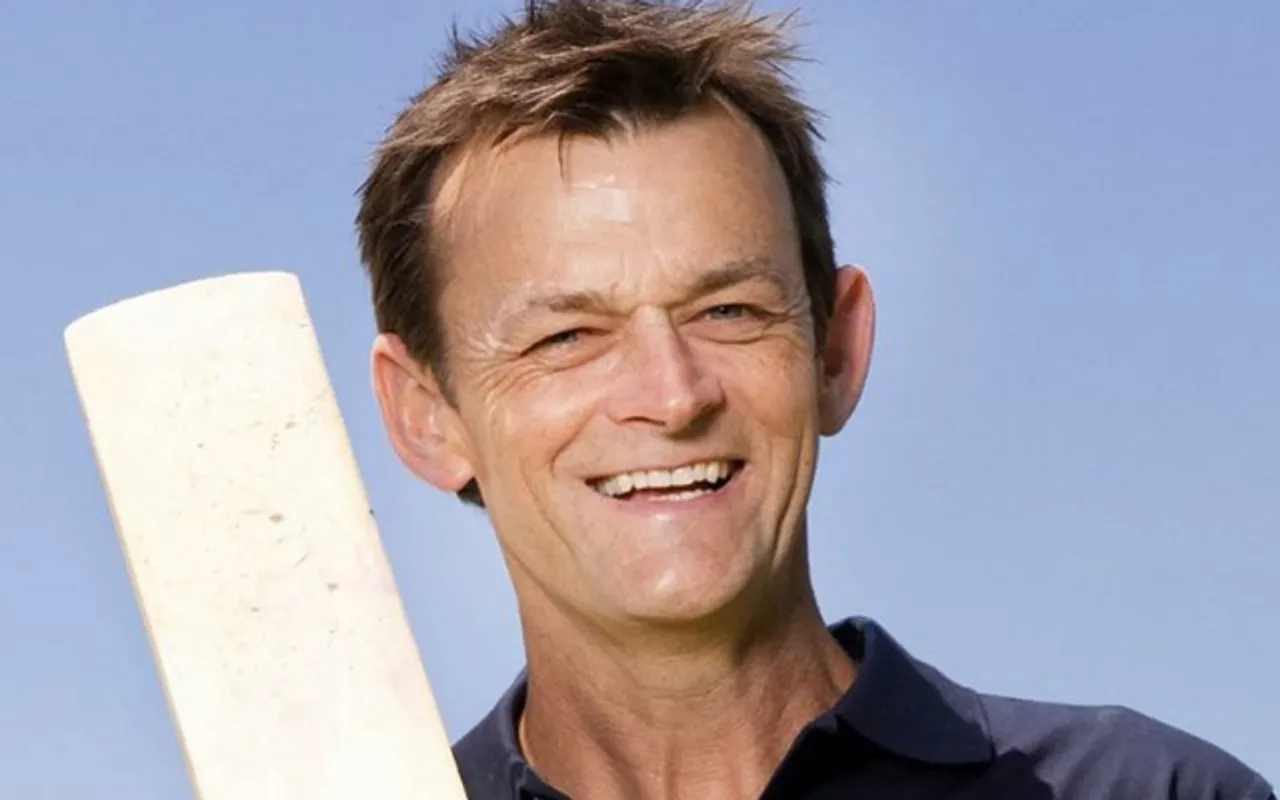 Ahead of the prestigious ODI World Cup, the Indian team is gearing up to face Australia in a three-match ODI series. The team will look to fine-tune their bench strength and find some backups for injured players. However, playing without Rohit Sharma and Virat Kohli, the team will also seek to win without senior players.
Meanwhile, former Australia skipper Adam Gilchrist has come up with a suggestion for the Indian Cricket Board. According to Gilchrist, the Indian team should spend some time with former India skipper MS Dhoni and legendary batter Sachin Tendulkar. Speaking about the feeling of playing in home conditions, Gilchrist said that he would have called on senior players to spend some time with the team.
"I can't claim to know what it is like to be an Indian player playing in India. It is always intriguing. If I were in the Indian hierarchy, I would be tapping into guys like Sachin and MS to come in and spend time with the group if they were available and pass on all their experience. I would have tried to get guys like Yuvraj, who had so much going on in his life during that 2011 tournament, and ask them to speak openly about it," Gilchrist told Sportstar.
"It allows you to play the best cricket", says Adam Gilchrist
Further speaking about Virat Kohli and his experience of the 2011 World Cup, Gilchrist said that he would want Kohli to speak up about his experience of playing in home conditions. He also emphasised that learning always helps to keep outside noise quiet. "Virat, obviously, was part of that team without being a featured member of the team at that time. I would be drawing on that experience of playing a home World Cup and trying to find out how they did it. If you can keep that external noise quiet, it allows you to play your best cricket."
With around two weeks for the prestigious tournament to begin, India will host Australia in a three-match ODI series. The tour will start with the first ODI at IS Bindra Cricket Stadium in Mohali on September 22. The caravan will then reach Indore for the second game on September 24. It's worth noting that for the first two games, India will play under wicketkeeper-batter KL Rahul. While full-time skipper Rohit Sharma will join the squad before September 27 to play the final ODI in Rajkot.
Here is how fans react to Adam Gilchrist's comments:
Dhobi sneaked

— Aryan 45 🇮🇳 (@Iconic_Rohit) September 20, 2023
Did Kapil Dev join Team India during 2011 ?

Let the team do their thing. You know what they say about too many cooks.

— కూతల రాయుడు (@naaperusai) September 20, 2023
September 20, 2023
Need thala back especially for Kohli 💙 pic.twitter.com/NGY8aEH3qb

— Cricket🏏 Lover // ICT Fan Account (@CricCrazyV) September 20, 2023
The last time MS Dhoni spent time with Team India before the 2021 T20 World Cup, we all know what happened....

— Sameer Allana (@HitmanCricket) September 20, 2023
Last time ms dhoni was with the team india,

India faced group stage exist for first time in ICC events in last 10 years.

— KRISHNA (@KrishnaVK_18) September 20, 2023
Adam Gilchrist speaking facts 🔥 pic.twitter.com/gZZUnOtWh4

— Indian Elon (@elonifiedmusk) September 20, 2023
September 20, 2023
Sneaked in sachin statpadulkar

— 𝐊𝐨𝐡𝐥𝐢𝐧𝐚𝐭!𝟎𝐧_👑🚩 (@bholination) September 20, 2023
Nai bhaai! Let's not a lot of minds impact the team.. I understand they have experience and it can be helpful. But I think everyone works differently and things are working well right now.. Let's not make a lot of changes just before the World Cup :)

— Zalak Kansara 🇮🇳 🇦🇺 (@amdavadiZalak) September 20, 2023
Last time Dhoni mentor tha, Kuch nai ukhaad paya tha.

— Boundary Banter (@Boundary_banter) September 20, 2023