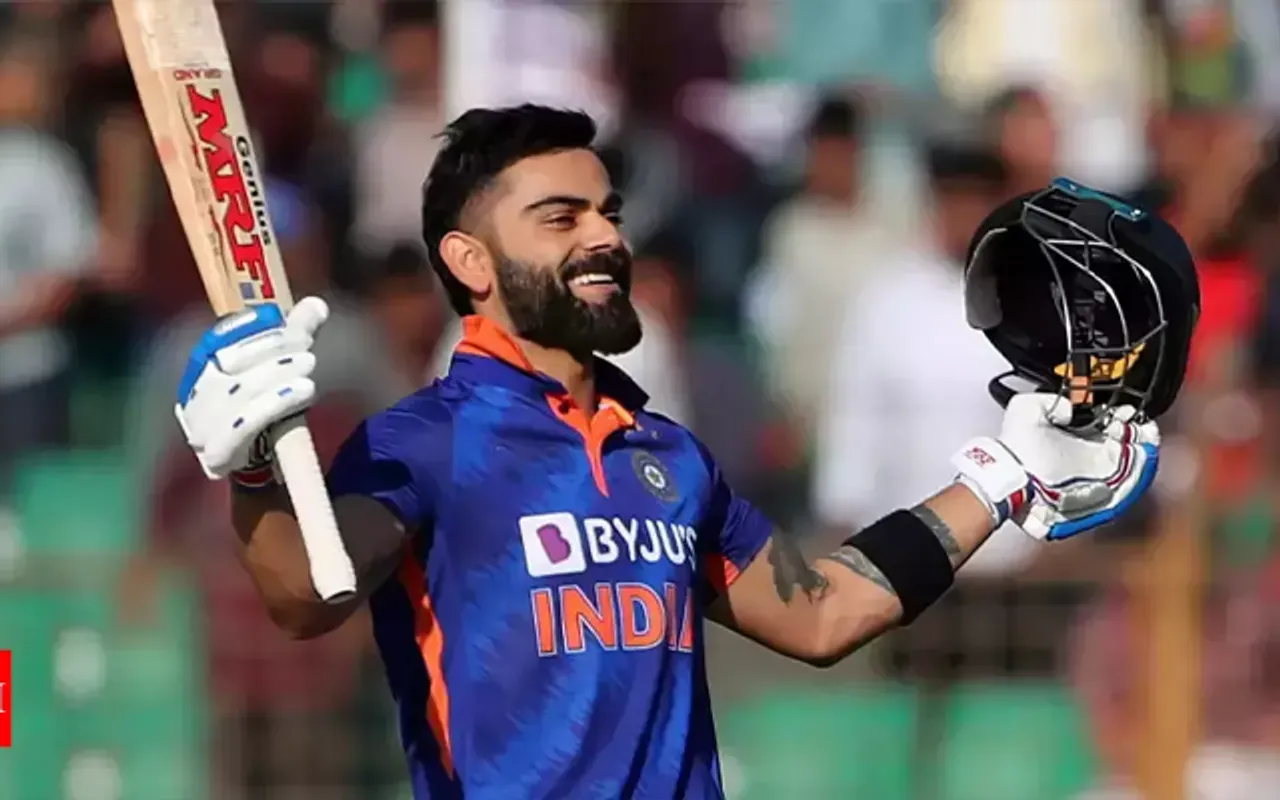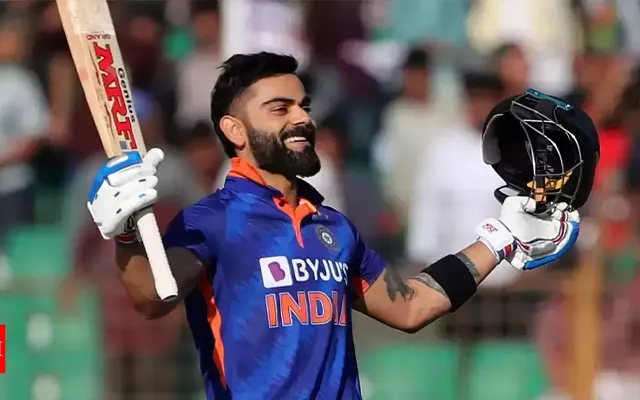 Virat Kohli (Source: Twitter)
After a thumping victory against Sri Lanka in the Asia Cup 2023 finals, the Indian team is set to face Australia in a three-match ODI series. Starting on September 22, India will play three ODIs against five-time World Champions before the prestigious ODI World Cup 2023. For the three-match ODI series, India announced its squad on Monday.
In order to keep senior players fresh and fit, India rested skipper Rohit Sharma, star batter Virat Kohli, and all-rounder Ravindra Jadeja from the first two games. For the first two matches, wicketkeeper-batter KL Rahul will lead the team, while Rohit will make a comeback in the third and final game.
Meanwhile, this selection has sparked controversy on social media as fans are furious to see Virat Kohli rest once again. Some have accused the Indian Cricket Board of conspiring against Kohli, while others have accused team management of the same. It's worth noting that Kohli has played just six ODI matches in the last three months and has batted in just three innings. Fans are questioning the need for rest for key batters before the prestigious ODI World Cup.
Is Rohit Sharma following MS Dhoni's work ethic?
Meanwhile, team management has not released any reason for resting senior players from the Australia series. However, it is understandable that the team wants them to stay fresh and fit for the major tournament. The team might also look to fine-tune their bench strength before the world. It's worth noting that India's bench strength failed against Bangladesh in the recently concluded Asia Cup.
Meanwhile, an old record suggests that current team management is using MS Dhoni's work ethic to keep senior players fit and fresh. Before the ODI World Cup 2011, India rested Virender Sehwag and Sachin Tendulkar in 21 matches. Similarly, Rohit and Kohli have been rested in 21 ODI games since last year. It might be the reason the Indian team rested Kohli from the ODI series against Australia.
Here is how fans react to the omission of Virat Kohli from the first two games of the Australia series:
The mistake BCCI is doing is- putting Rohit and Virat in the same bracket.

Rohit was struggling in T20i.
Who was dropped?
Ans- Both Rohit and Kohli

May be Rohit needs rest because of his fitness, he can't play two back to back series.
Who is rested?
Ans- Both Rohit and Virat

— Varun Giri (@Varungiri0) September 19, 2023
"BCCI wants to save Tendulkar's 100 century record by resting Kohli" is the funniest shit I have ever read on twitter🤣

— David. (@CricketFreakD3) September 19, 2023
This man never did this wrong to Kohli .

No matter we like him or not but we have to acknowledge that Virat was so happy when Dhoni was in Indian team. pic.twitter.com/3P0XIxR6Nu

— Sohel. (@SohelVkf) September 18, 2023
BCCI politics at its peak👏

How hard they are trying to stop Virat Kohli. God please save him. 🙏 pic.twitter.com/iLXqitg0ri

— 𝐊𝐨𝐡𝐥𝐢𝐧𝐚𝐭!𝟎𝐧_👑🚩 (@bholination) September 19, 2023
Australia has sent their full strength team for ODI series against India (including Smith)

But Rohit Sharma has decided to rest Virat Kohli so that he doesn't break Tendulkar's record.

Shame on Hippo Vadapav !!! pic.twitter.com/dIHgkUZmc9

— ` (@rahuImsd_91) September 18, 2023
Virat Kohli on his way to score 100 centuries

Rahul Dravid -: pic.twitter.com/3oenH8hMuE

— Arun Singh (@ArunTuThikHoGya) September 18, 2023
MS Dhoni (C) Virat Kohli (VC) 🥺❣️

Retweet This Tweet If You Missing This Era. pic.twitter.com/PsWi9aPADU

— Lokesh Saini🚩 (@LokeshVirat18K) September 18, 2023
In last 12 years Virat Kohli has missed only 6 matches, But In last 1.5 years Virat Kohli has missed 26 matches. And again he rested for aus series.😡

Mumbai lobby doesn't want Kohli to broke Sachin's 100 centuries record 💔 pic.twitter.com/bPUxIxwiMd

— Lokesh Saini🚩 (@LokeshVirat18K) September 18, 2023
Virat Kohli rested for the first Two ODIs against Australia

Rohit Dravid and Whole Mumbai lobby is trying to save Sachin Tendulkar records pic.twitter.com/DoGuqBRdg5

— Kevin (@imkevin149) September 18, 2023
Sachin Tendulkar has only one achievement in his life and that is his 100 centuries if Virat Kohli will break that he will officially become god of cricket that's why chumbai lobby stopping kohli from playing games

This chumbai lobby is destroying cricket pic.twitter.com/FNBV31t7WF

— Kevin (@imkevin149) September 19, 2023