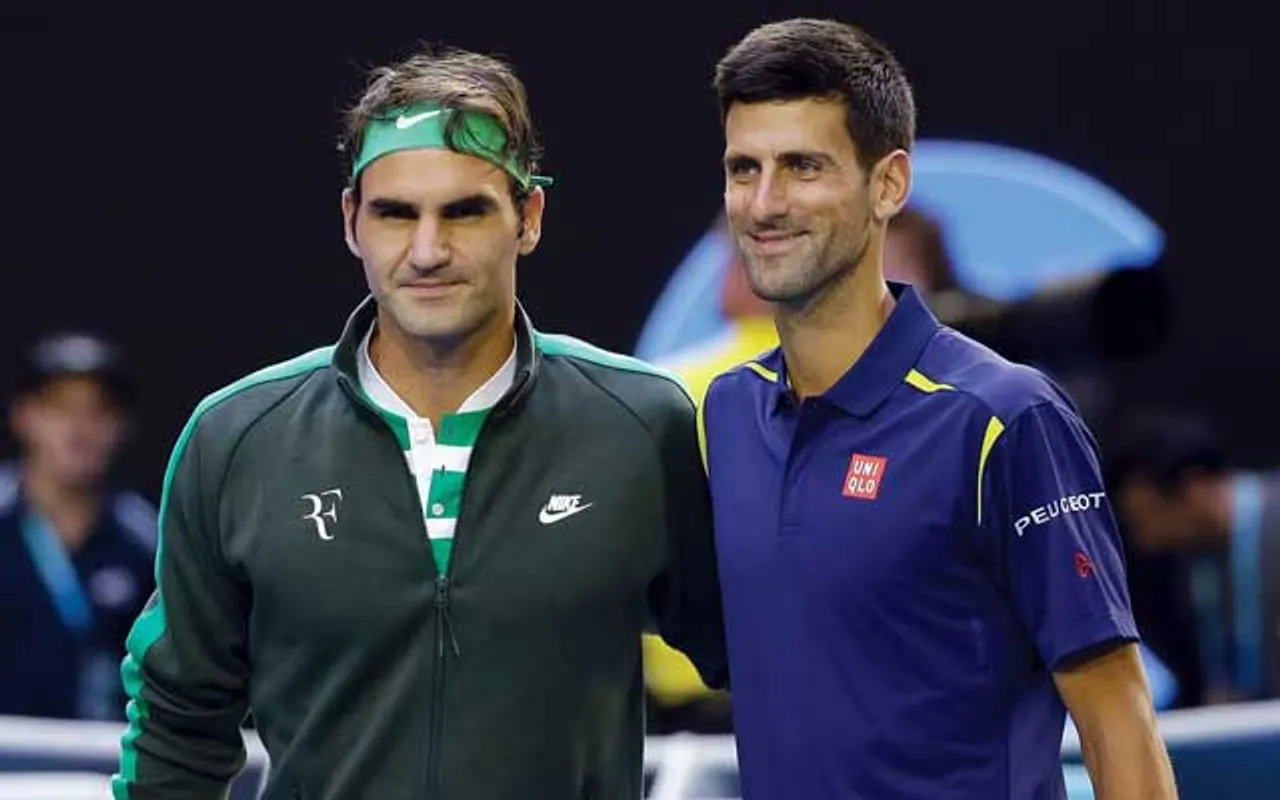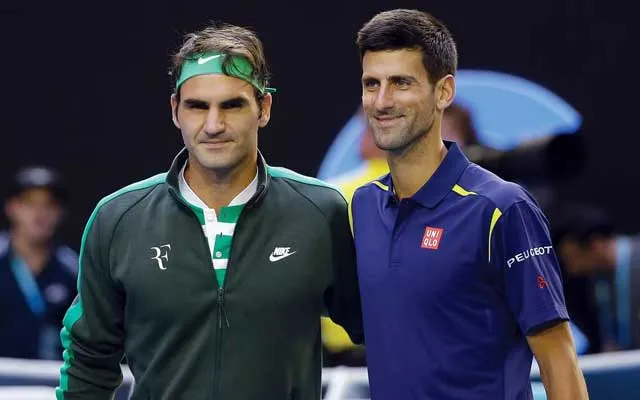 Roger Federer & Novak Djokovic (Source: Twitter)
Novak Djokovic made history earlier this month by becoming the first male player to win 23 Grand Slam singles titles. The Serbian reignited the GOAT (Greatest of All Time) debate by reclaiming the top spot in the latest ATP rankings. However, tennis legend Roger Federer doubts whether Djokovic should be considered the greatest.
Djokovic beat Ruud in straight sets at French Open, breaking Nadal's 22 Grand Slam record, and achieved a unique feat.
On the other hand, former World No. 1 Nadal has dropped out of the top 100 in the latest rankings for the first time in 20 years. The Spaniard lost 2000 ATP points, resulting in his lowest standing since 2003. He has not played since the 2023 Australian Open after suffering an injury during the tournament and was forced to miss this year's Roland-Garros.
When asked about Djokovic's pursuit of the GOAT tag, former Swiss great Federer questioned it and compared him to Nadal and former German legend Boris Becker.
"What is better? Winning Wimbledon at 17 like Becker or Paris at 36 like Novak? I don't know. What he has achieved is absolutely gigantic. It could be sufficient. But I think as long as Rafa is still playing, too, you can't answer that definitively yet," Federer replied to the Swiss publication Tages-Anzeiger.
I hope he comes back: Federer sends wishes to Rafael Nadal
Nadal had hip muscle surgery in June and is expected to take six months to recover. While the 37-year-old, who announced his retirement in 2024, is unlikely to play any events for the rest of the year, Federer expressed hope that Nadal will return to action soon.
"I think the level of play, I feel like it's going up more and more again and again, you know. So it's nice to see that. And also the new generation, you know challenging still the likes of Novak and also Rafa , I hope he comes back," said Federer.