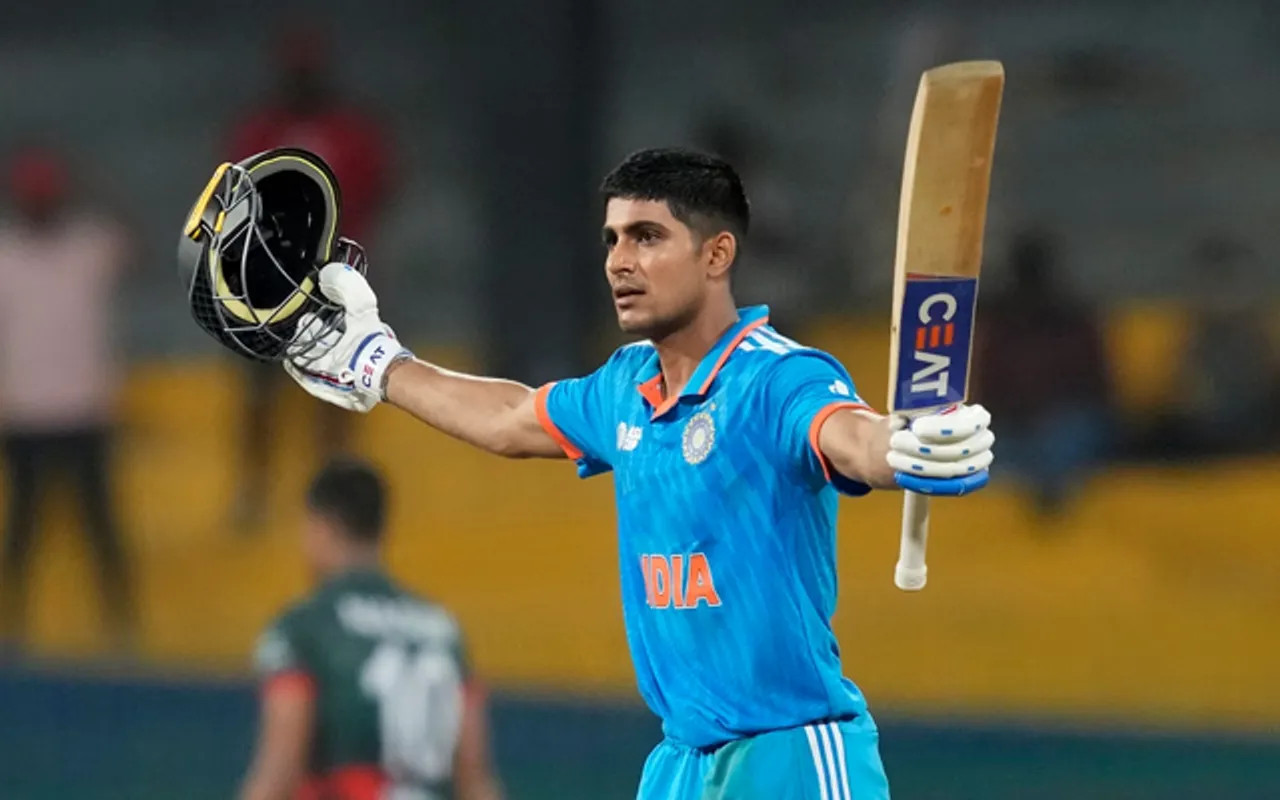 The Indian team and its fans are getting ready for the ODI World Cup which starts in two weeks. Before the big event, the Indian team is set to play Australia at home in a three-match-ODI series. This time the focus will not only be on Rohit Sharma and Virat Kohli but also young Shubman Gill.
The youngster who turned 24 years old recently has gone past 1000 runs in ODI cricket his year. Despite the two batting stalwarts being in the team, many experts have named Shubman Gill as India's player to watch out for.
Former Indian World Cup winner Suresh Raina has come out and made a huge statement. The 36-year-old former Indian batter has heaped praise on Shubman Gill after his recent exploits with the bat.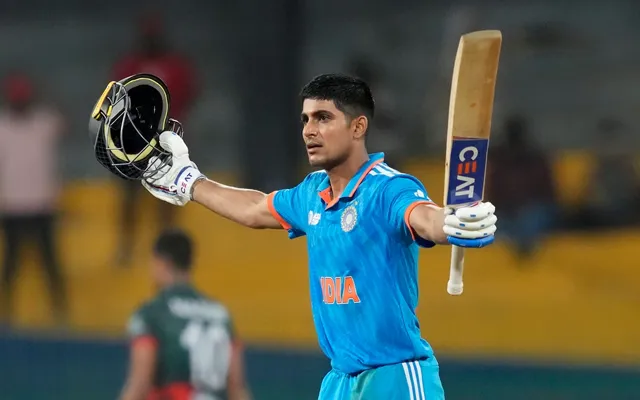 Shubman Gill (source-Twitter)
Suresh Raina backs Shubman Gill to have a stellar 2023 World Cup –
24-year-old right-handed batter Shubman Gill has taken ODI cricket by storm this year. Gill has scored 1025 runs with a strike rate upwards of 100 and an average of 68. Former Indian player Suresh Raina has named the young batter as one of the crucial players.
Suresh Raina said during the 'Home of Heroes' show on JIO Cinema "He'll be one of the most important players at the World Cup. I know that he wants to be a superstar and wants to be the next Virat Kohli and is in that aura already and after this World Cup, we will be talking about him more often"
Raina who won the 2007 T20 World Cup and the 2011 ODI World Cup with India also praised Gill for his talents. Raina said "The form he's playing in with his hand speed - it's extremely strong. Spinners don't know where to bowl to him and if fast bowlers don't swing the ball, he can play those really well with a straight or a flick."
The former Indian star said Gill could in fact beat the record Rohit Sharma set during the 2019 ODI World Cup. The current Indian skipper had scored 648 runs with 5 centuries in a single edition of the World Cup. "His mindset will not stop here. What Rohit Sharma did in the 2019 World Cup; Gill could do the same for India this year. He'll get 50 overs to bat, so it's a takeoff point for his batting. I think he's a born leader and he shows that in his game,"
Here's how the fans reacted - 
Suresh Raina said, "what Rohit Sharma did in 2019, Shubman Gill could do in the 2023 World Cup for India". (JioCinema). pic.twitter.com/LQaKbSHsFe

— Mufaddal Vohra (@mufaddal_vohra) September 21, 2023
4 century to pakki he hai is World Cup m
aus , Bangladesh, England aur srilanka ke khilaaf ☺️

— Gauravgupta (@Gauravg2152) September 21, 2023
Hope the SF result doesn't go that way

— msd_stan (@bdrijalab) September 21, 2023
Gill is playing remarkable innings nowdays 👏

— Umar Farooq Jutt (@MrUmarFarooq19) September 21, 2023
He is in the form of his life he can do anything at the moment

— Hussain (@imhussy92) September 21, 2023
Hoping Gill takes up the challenge and shines in the 2023 World Cup! 🌟🏏 pic.twitter.com/Q3q7LJPvEf

— Zaki Akhtar (@zakiakhtar_s) September 21, 2023
5 centuries loading by @ShubmanGill 🔥🏏🇮🇳

— Shekhar Gurjar (@shekhar16793) September 21, 2023
Gill is a world class player but Rohit will more score than Gill in WC🙌❤️

— Waqar Younas (@waqar_younas158) September 21, 2023
he can do that yes

— anees ur rehman (@an33s) September 21, 2023